The Agent's Guide to Sanity in a "Socially Distanced" World"
location: Your Home!
start time: Apr 30, 2020 12:00:00 PM EDT / 10:00 AM MDT
end time: Apr 30, 2020 2:00:00 PM EDT / 12:00 PM MDT
About this Event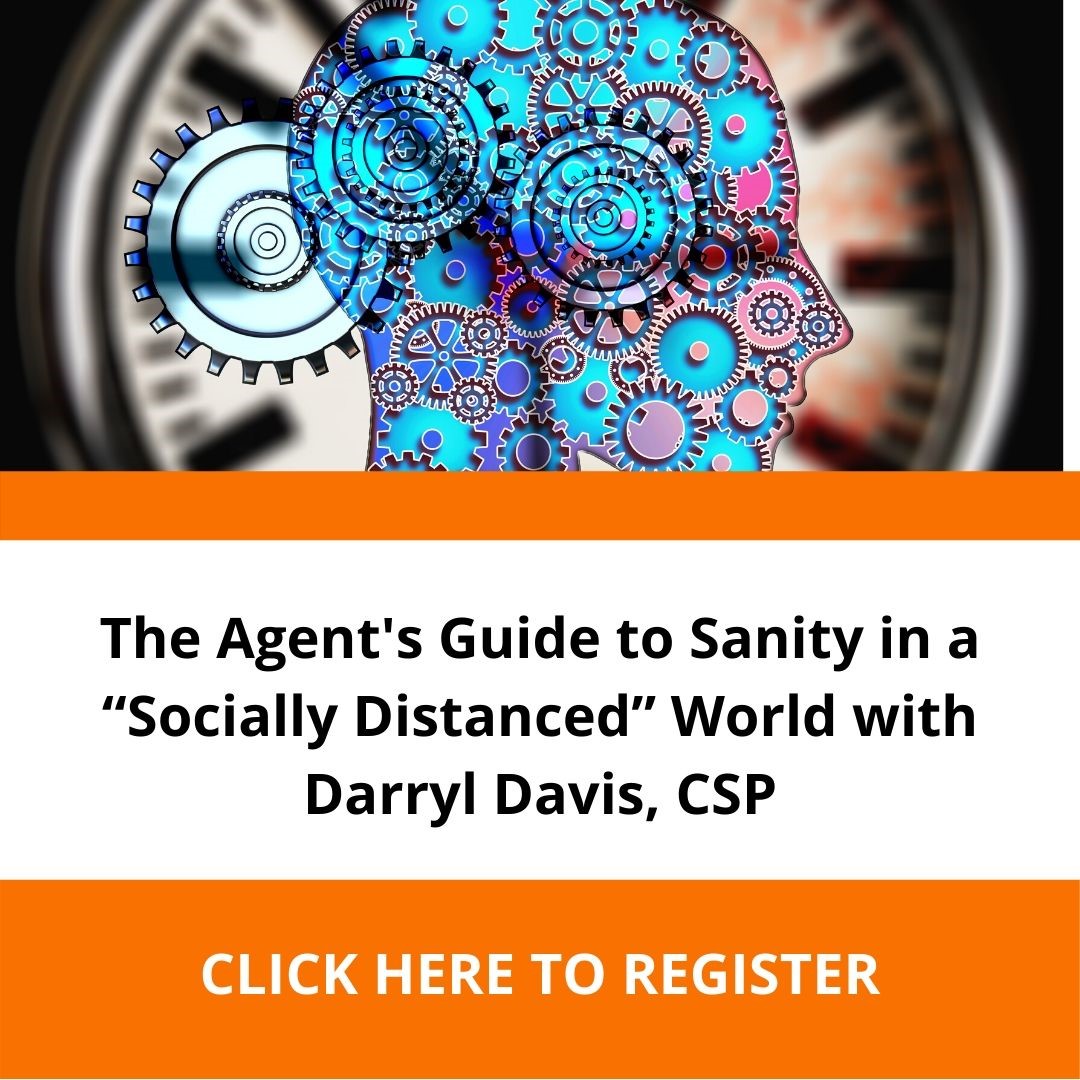 This distancing thing is tough. Stressful. Consuming. An emotional buzz kill!
We get it. We hear you. And we're here FOR you.
We've invited a special guest speaker Darryl Davis to help you all step away from the barrage of negative news and step into the smart tools and creative solutions for turning breakdowns into breakthroughs.
"We need this." That's what our members are saying to us every day. How do we...
Get back to business? Stay positive? Find some levity? Learn to be social beings in an increasingly distanced world?
We've got you - in this powerful hour where Darryl will share how to...
Learn the science behind SMILING
Let go of the fear and get passionate about living in the present
Master the power of creating a "Gift List"
Leverage the motivational tools that help to create focus and fuel productivity
Utilize the top tech tools to stay connected with friends, family, sphere, farm
Pro-actively networking with a like-minded community of agents is more vital than ever
Come join us for a solid DOSE of humor, compassion, motivation, and some solid how-to's for leveraging life and business through the turbulence that our world and industry is going through - don't miss a moment of this workshop!