The Google Universe Webinar Series- Google My Business & Google Ads
location: Webinar
start time: May 21, 2020 1:00:00 PM EDT / 11:00 AM MDT
end time: May 21, 2020 4:00:00 PM EDT / 2:00 PM MDT
About this Event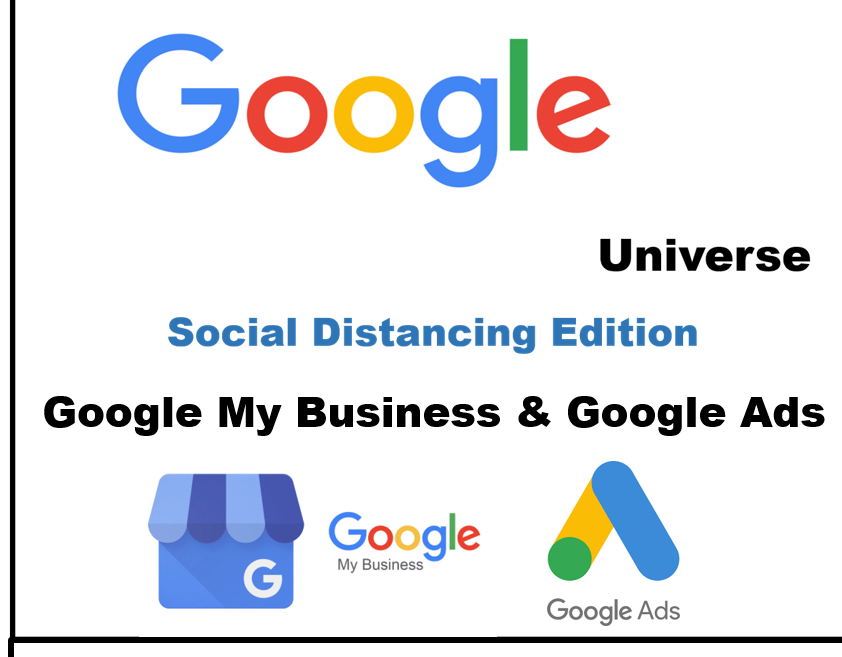 Two Sessions: 11:00am MST, 1:00pm MST
Thank you for your continued support for the Google Universe Social Distancing Series. I am proud to provide you these valuable webinars and I hope you will register and join us this Thursday, May 21 for Google My Business and Using Google Ads Effectively.

Google My Business can get you better noticed during Internet searches, give your clients a place to rate and comment, and give you the chance to reply. Good ratings will certainly raise your Google search ranking.

Register today and learn to master these powerful tools!